Here to Help You - Honesty is Our Policy
---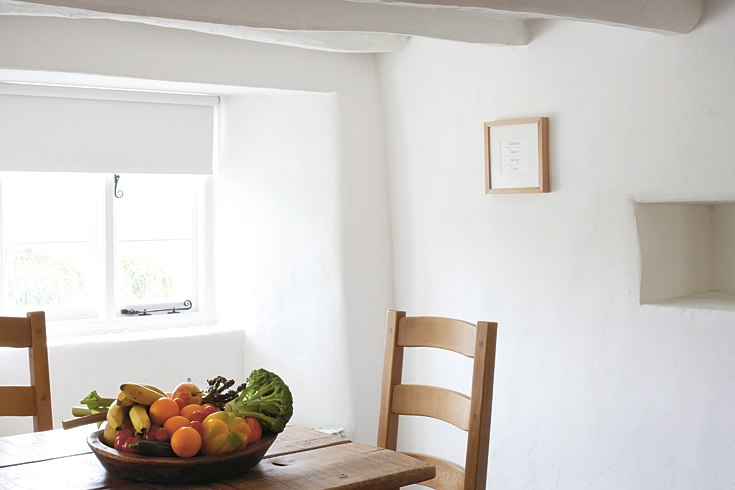 We tell it as it is.
When choosing a holiday, we understand that you are making a decision that will cost a significant sum of money and will use up all too precious holiday time that you cannot have again. So we want to give you all the information you need to choose the holiday home that suits you best. We will naturally highlight the good points but they cannot possibly all be good so we will also tell you if the garden is steep and terraced, if there is a pond in the garden or a river borders the property. And, if the description does not say enough, then feel free to call us and ask to talk to the Property Manager responsible for that property. They will know it in detail and will be happy to guide you through the finer points.
We show it how it is.
A picture paints a thousand words, so we do not go in for any clever picture manipulation. If there is a cow barn right next to the property, we will make sure that at least a bit of it is shown, not hidden. For some, being on the farm makes their holiday whilst, for others, it is just a bit too rural – we want to arm you with all the information to make the best decision for you. Our aim is give you enough views of the property for you to make an informed decision without subjecting you to information overload.
We are here to help.
We bend over backwards to make sure that you have all the information you need to choose the holiday cottage which meets all your needs and desires. If we fail to give you the correct information, we will sort it out, but that really is very rare because we go to such pains to get it right first time. On the other hand, if we have presented you with the correct information, we do not have a lot of room for manoeuvre because we are committed to pay the owner. We will do our best to negotiate a solution but we do urge you to read the description closely, look at all the pictures and contact us if you have any further questions.
If you have any issues, tell the Owner or their Housekeeper immediately and they will do their best to fix it as quickly as possible. If you are not happy with the quality or speed of their reaction, then please contact us and we will do all we can to help resolve the situation as quickly as possible. There is one small caveat however; we do not own the properties we market, so our first port of call in sorting anything out is the Owner. It is occasionally a bit slower than sorting it out straight away ourselves but, much as we would like to do that, we do have to work with the property owner as they need to be part of the decision and are probably the best placed to solve the problem.
To give you some further reassurance, we are as careful in selecting our property owners as the holiday cottages because we understand that the Owners' warmth of welcome and maintenance regime are as important as the property itself.
If there is anything more we can help with, please call us 01326 555 555 or email enquiries@classic.co.uk
But don't just take our word for it, see what our guests have said.